Members of IGU
The more than 160 members of IGU are associations and corporations of the gas industry representing over 95% of the global gas market.
*Status as of June 2020
As the global voice of gas, IGU seeks to improve the quality of life by advancing gas as a key contributor to a sustainable energy future. These are the four categories of membership:
IGU provides insights into the latest developments across the global gas value chain through its extensive network. The IGU has been an invaluable resource throughout my career.
Marcel Kramer
IGU Regional Coordinator
Marcel Kramer
IGU Regional Coordinator
Download the IGU Membership Brochure
For information relating to the benefits of our membership please refer to the Membership Brochure.
Published on

May 5, 2020
Download PDF
Would you like to know more?
Questions? Enquiries? Send us your message and we will get back to you!
Sign up for the latest news and publications on natural gas.
Get the latest news and updates from IGU
By completing this form, I accept that IGU can store my business information. We may send you informational emails, but you can unsubscribe at any time.
"The wind isn't blowing" according to @JavierBlas – have a look at UK power generation from http://gridwatch.co.uk – #gas is making up the often significant shortfall vs installed capacity. This is because #gasworks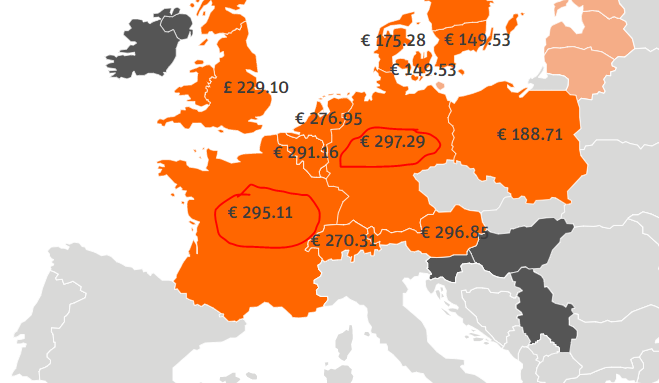 Javier Blas
@JavierBlas
EUROPEAN ENERGY CRISIS: Short-term day-ahead power prices across Europe surge again toward €300 MWh. despite relatively mild temperatures. Gas is very expensive, and the wind isn't blowing today or tomorrow. Germany, France, Belgium and Austria all above €290 per MWh for Tue
Looking accross the EU it is apparent #gas is a vital source of secure, reliable #energy. There must be a transition – natural gas today and a portfolio of decarbonised and renewable gases can and will be the catalyst for and foundation of a more sustainable energy system.
There's some additional context here: https://www.bloomberg.com/news/articles/2022-01-12/eu-faces-growing-investor-ire-as-gas-headed-for-green-rulebook
Load More…